Website Design and Building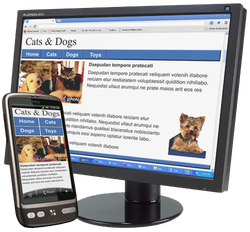 In this day and age, having a presence on the web is critical. To not have a web presence means you're practically nonexistent. There are still many businesses who feel too small to own a web site or believe they couldn't possibly afford one.

That's where we come in. We specialize in basic, informational web sites. Think of it as your Cyberspace business card. We can establish your online identity with photo galleries, inventory listings, a contact form, and we'll even create a mobile version of your site.

---
One-stop shopping
Owning a web site usually means dealing with several companies including a hosting agent and domain registrar, but Uncle Henry's Media will do all that for you. Our local hosting means we handle your files personally. Our domain registry service means you give us the name of the dot-com you like, and we'll reserve it. We'll be your contact for the whole spectrum.